Shipping pharmaceutical products and medical supplies is a big responsibility that takes particular expertise and extensive knowledge to transport safely. In most cases, pharmaceuticals are temperature-sensitive and require same-day pick-up and delivery. Not only are pharmaceuticals complex, but they also can be expensive. As a result, they require special precautions when shipping. This is where Mitchell'sNY Logistics can be your go-to, dedicated solution.
Trust the transport of your life-sustaining pharmaceuticals and critically-needed medical supplies to Mitchell'sNY Logistics. We ensure your pharmaceuticals and medical supplies are delivered promptly and securely to and from anywhere in New York City and the Tri-State Area.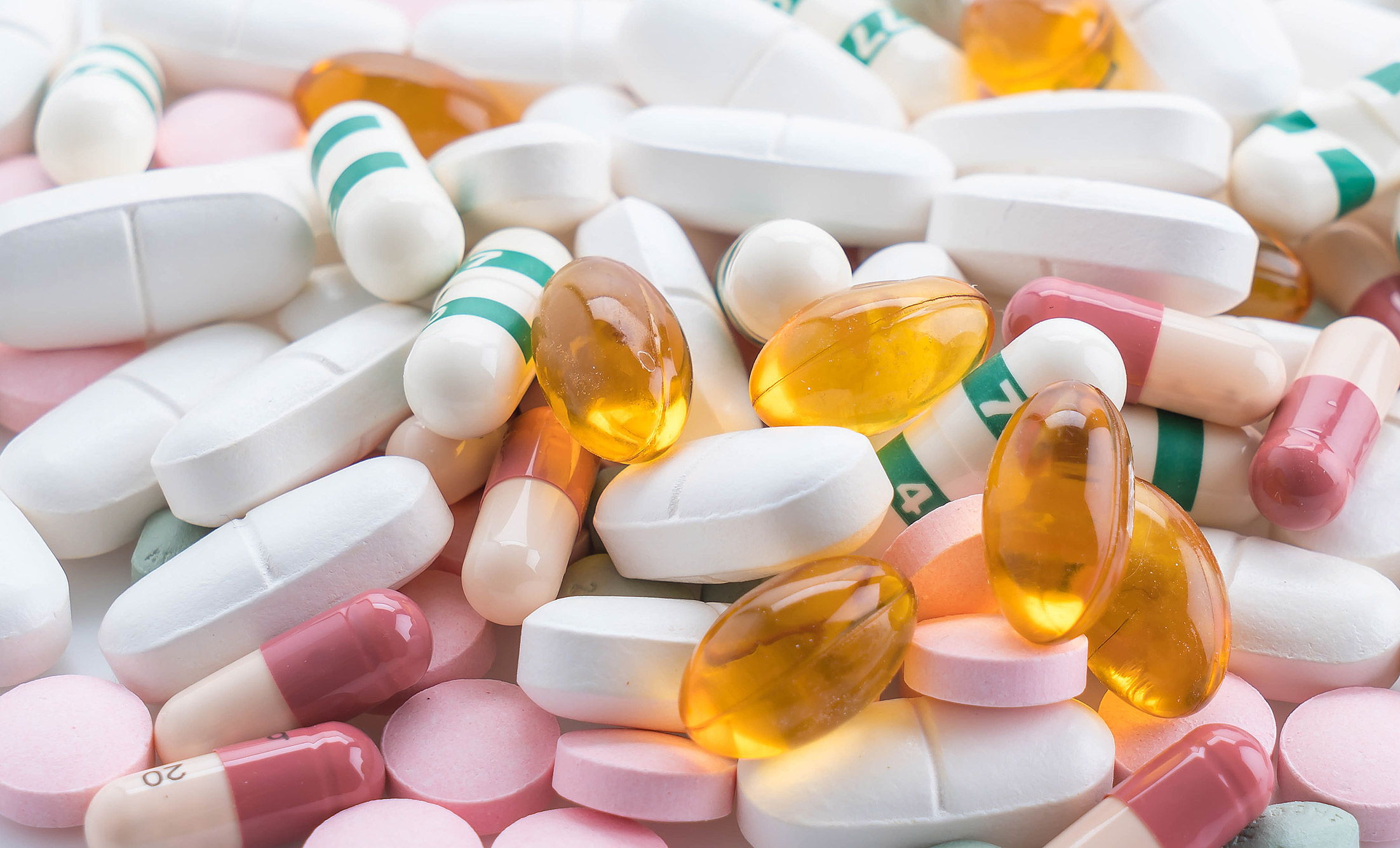 Learn the rules for shipping pharmaceuticals:
From factory to delivery, a pharma's quality and integrity must be maintained. The pharmaceutical industry operates under tight regulations, as does the shipping industry.
Pharmaceuticals are big business. In 2019, the United States generated more than $490 billion of revenue and remained the world's largest single pharmaceutical market. Despite only a 0.2% increase from the previous fiscal year, the United States market accounted for 48% of the global pharmaceutical market. According to the Bureau of Labor Statistics, in 2018, there were 296k people employed in pharmaceutical & medical manufacturing. Shipping pharmaceuticals is big business, as well.
In 2018, the global cold chain logistics market was worth an estimated 160 billion U.S. dollars, and by 2026 is expected to exceed 585 billion U.S. dollars. It is poised to grow by 9.48 billion U.S. dollars from 2020-2024. These staggering numbers illustrate why there's big money in the cold chain business
Shipping Pharmaceuticals: What You Need to Understand About the Cold Chain:
Temperature-controlled shipping is a component of cold chain logistics, and the chain must never be broken. The projected 2017-2023 growth rate for all pharmaceutical sales is 33%, while the growth rate for temp-controlled pharmaceuticals during that period is 59%. It is estimated that 20% of pharmaceutical products are damaged during transport due to temperature fluctuations — an estimated loss of $35 billion per year.
The rules for shipping pharmaceuticals can get complicated. The most important rule is temperature control. Temperature fluctuations as little as two degrees can undermine a shipment of pharma products. Products that do not maintain the appropriate temperature may be ineffective and even harmful to patients. Large amounts of money are also on the line. A change in temperature that wipes out large quantities of pharmaceuticals could cost hundreds of thousands of dollars.
Mitchell'sNY maintains refrigerated trucks to deliver your pharmaceuticals, medical supplies, and medical equipment safely anywhere in New York and the Tri-State Area — Manhattan, Long Island, and beyond!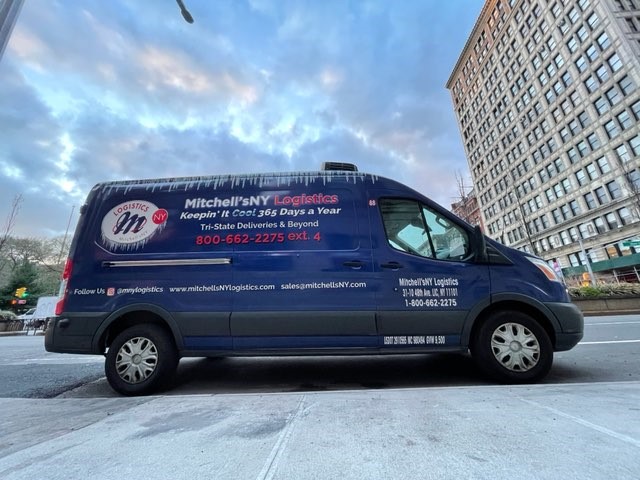 Maintaining Pharmaceutical Temperatures:
Temperature-controlled shipping is the most crucial factor to consider when shipping pharmaceuticals. The process usually involves product transportation in refrigerated trucks, storage in a refrigerated warehouse, and marketing and distributing the drugs or vaccines at their final destination. The temperature must be maintained from the factory's initial loading to the final unloading and delivery and our vehicles can transport products at frozen, refrigerated, and ambient temperatures. We monitor and maintain temperature throughout the transport and set notifications should a temperature deviate from a specified range. We also provide proof of delivery and even offer temperature reports upon request.
When it comes to transporting pharmaceuticals, time is of the essence, and maintaining optimal temperatures is imperative. Most pharmaceutical products ship at 55 to 77 degrees Fahrenheit to ensure product integrity. Even when the weather outside is blistering hot, our refrigerated trucks can maintain these temperatures and carry various cool products. In addition to transporting pharmaceuticals, these trucks regularly transport fresh produce, cut flowers, ice cream, and other goods requiring a temperature-controlled environment.
Packaging is Critical for Pharmaceuticals:
Another guideline for shipping pharmaceuticals is that packaging must be meticulous and error-free. In addition to climate-controlled trucks, pharma products should also be shipped in insulated containers. These thermal containers can protect products from temperature fluctuations, damaging sunlight, humidity, and more.
Because seven out of ten pharma products require refrigerated transportation, it's critical to learn which pharmaceuticals require temperature-controlled shipping. Some shippers use specially designed thermal pallets when moving pharmaceuticals that provide an additional layer of protection. Furthermore, insulated thermal pallet covers can help keep the pharma products undamaged and safe.
When you ship pharmaceuticals, it is imperative that your carrier has the proper equipment.
Risks of Shipping Pharmaceuticals:
In addition to risks associated with temperature fluctuations, there are many risks involved when shipping pharma products. In particular, cargo theft can be a significant concern that results in pharma products ending up on the black market and promoting crime. Because pharmaceutical warehouses are extremely secure, most thefts occur when products are in transit. GPS cargo tracking technology can help avert theft and aid in product recovery.
For hospitals or businesses regularly receiving pharmaceutical supplies, Mitchell'sNY Logistics maintains a cold chain until we deliver your goods. Because beauty products, such as cosmetics and perfume, also require temperature-sensitive transportation, we can transport those perishable goods in our refrigerated trucks as well. We understand federal regulations and know the specific temperature ranges of these products to keep your customers safe.
Ship Pharmaceuticals Throughout NYC and Beyond with Mitchell'sNY Logistics:
Since 1946, Mitchell'sNY Logistics has provided reliable services for our customers on the East Coast, including Manhattan, the tri-state area, and beyond. When it comes to transporting pharmaceuticals, we ensure that everything is appropriately labeled and classified, stored, and packaged to mitigate all potential risks. MItchell'sNY Logistics gives you peace of mind, taking the stress out of shipping your pharmaceutical and medical products.
Our team is intimately familiar with the Tri-State Area and the best driving routes. Mitchell'sNY Logistics expertise enables you to reduce pharmaceutical shipping costs and ensures on-time delivery. Whether you need your pharmaceutical goods shipped early morning, late evening, or even on the weekend, our team will deliver your goods on your terms.
Our dedicated team of experts is experienced in the most complex procedures and protocols. Let Mitchell'sNY Logistics protect your customers' health and safety by handling all of your pharmaceutical shipping needs. Contact us today for a free quote and to learn more about how we can serve you.