White Glove Pick-Up & Delivery Services From Mitchell'sNY Logistics
Customers of Mitchell'sNY Logistics have come to expect a little more. We don't simply provide event and trade show logistics like other logistics companies. We offer personalized attention to detail to ensure we've taken care of every logistical detail and that your show or event goes off without a hitch. Our dedicated team has years of experience in white glove delivery and pick up, including Javits Center transportation and Fashion Week Transportation in New York City.
From the moment you contact us to the moment we've finished clearing your show, space or event, we're here for you. You're not just a number when you partner with Mitchell'sNY Logistics for our white glove services. You'll get to know our team members by name and come to put your confidence in our special events shipping, logistics, and lighting and courier services. Whether you are in need of theatre production trucking, fashion collections trucking, display items trucking, Fashion week trucking, Javits Center trucking, department store trucking, trade show logistics or much more we have you covered. We also offer white glove furniture delivery service throughout Manhatten! We have over 25 years of experience working with some of the top fashion designers in the industry. We have also assisted some of the top department stores in NYC with store window and Christmas displays and fixture trucking and storage. Let our experts do the work for you.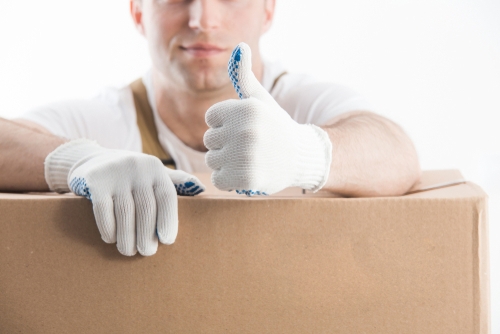 While some white glove and trade show logistics companies will handle a portion of your trade show, here at Mitchell'sNY Logistics, we're fully committed and invested at every step. We take care of all logistical steps with the white glove storage and service NY customers expect for their important events, including:
Crating and packing fragile and high-value items to and from your shows and events
Loading and unloading decorations, furniture, wares and display goods
Transporting perishable and refrigerated items with care to your location (by special request)
Delivery and placement of audio, video and lighting machines and equipment
Pickups and deliveries at hotels, printers, caterers and other elite courier services
Overnight and over-the-weekend storing of your items in a safe facility
These are just a few of the unique services we can provide to make your special event run smoothly. Our valuable experience has taught us it's important to sweat the details, which is how we have built our reputation as a leading New York City white glove delivery and trade show logistics company.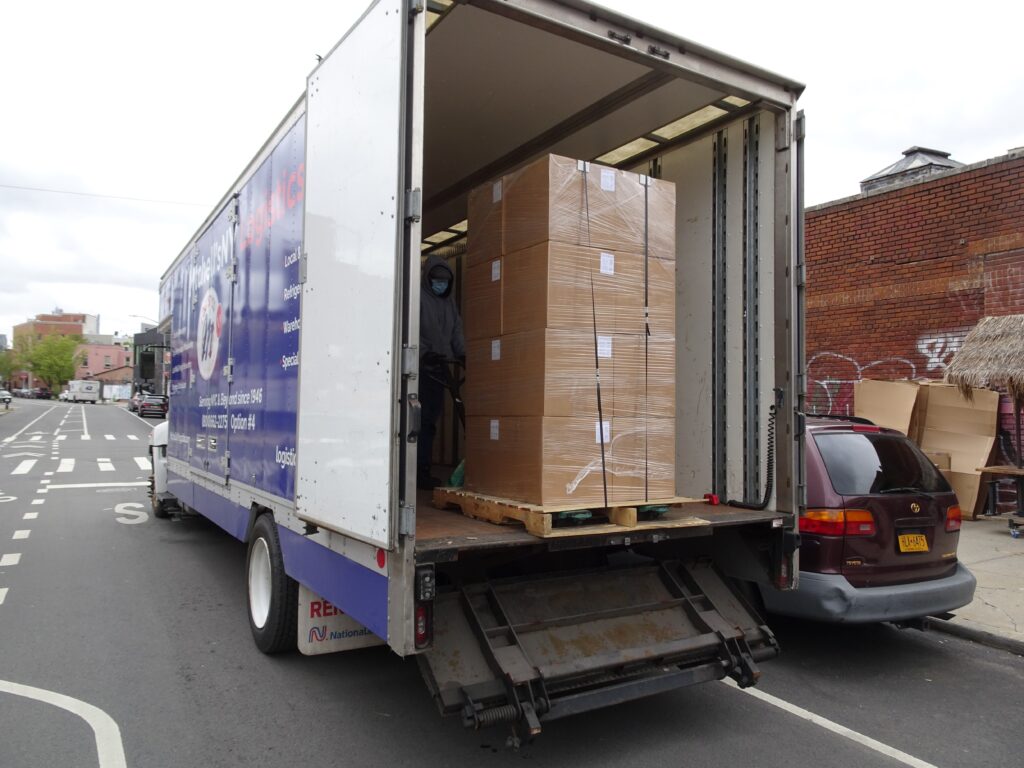 During the planning phase of your trade show, theater event, fashion show or other important NYC event, you don't leave anything to chance. From your guest list to your decorations, from your invitees to your music, everything has to be perfect. We are proud to also be a premier provider of Javits Center events shipping and delivery. Let our white glove specialists apply our experience and make your job easier with our trade show delivery service in NY.
When we take care of the logistics end of your event, you can focus your energy elsewhere. For more than 25 years, we have been involved in some of the top NYC and Manhattan events, including world-renowned fashion shows, theater productions and trade shows at the Javits Center. We are a leading trade show logistics company and are experts in trade show shipping in NYC. We also specialize in light fixture shipping and transportation, as well as store fixture transportation in New York City. Our customers know we can be trusted to deliver and take care of any rush or last-minute situations that arise. If you are in need of special events shipping in New York City, let us help!
Contact us today and tell us about your upcoming event. Our dedicated white glove team can tell you more about the logistics planning and support we can provide and explain even more about what we can do. We can take care of things you might not even have considered, such as:
Internal moves: moving your goods anywhere you need
Sidewalk and hotel pickup and delivery, even late at night or early in the morning
Handling, holding and delivering refrigerated shipments
Cross-dock shipments (unloading large trucks at our dock and delivering into the city)
Fragile Shipments/Glass Shipments, including wrapping and transporting
Pick-up and deliveries can be done after your store closes and before it opens
Clearing a venue: we can pick-up, hold and deliver whenever the event is over
We look forward to being a key component in the success of your next trade show or event, so let us know today how we can help!