Crating & Freight Forwarding
Crating and Freight Forwarding Services
Your precious and valuable possessions deserve special attention. You don't want to trust high-value items and freight to just any shipper. That's where Mitchell'sNY Logistics steps in. We have the experience and knowledge to take care of all your custom crating and freight forwarding needs for large and fragile shipments. Crating and freight forwarding services are available to all 50 states. We handle everything from beginning to end to ensure your precious freight makes it where you want it to go and makes it on time.
Mitchell'sNY Logistics is proud to have a very knowledgeable & long-standing staff. Many of our team members have been with the company for over 10 years. Don't trust your high-value shipments to just anyone. Trust a team with years of experience that knows the freight forwarding and crating process better than anyone. We are experts in getting high-value goods and extra large freight items to their destination safely and on time.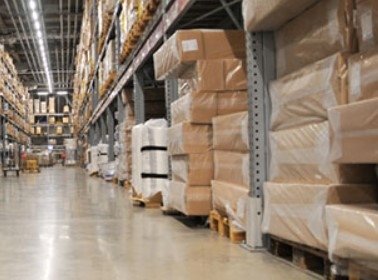 Unique Crating Solutions for Unique Items
Not all items are easy to pack. Your items with high value or large/odd dimensions often require custom packing & crating. In NYC, Mitchell'sNY Logistics is your partner. Our crating services are flexible enough to cover all situations:
We can plan our crating according to the dimensions and specifications you provide
If you aren't sure about the size or weight of your goods, we can advise you
Last-minute crating services available to take care of your unplanned needs
Crating available for any type and size of object, as well as high-value items
Custom crating solutions that other NYC crating companies can't handle
Quality lumber and crating materials to protect your important belongings
At Mitchell'sNY Logistics, we pride ourselves on offering personalized service to our customers in all aspects of our business. This includes our popular custom packing and crating NYC services that ensure safe and reliable crating of your special possessions.
We can even provide secure short- and long-term storage of your crated goods until you need them again.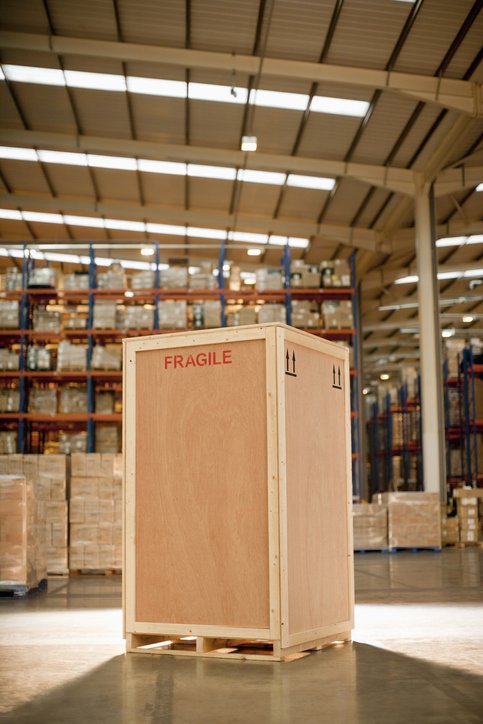 Trade show Freight Forwarding Services
When setting up for a trade show, making sure the materials you need are in good working order is crucial to running a successful trade show event. Through our custom packing and crating, we make sure to get you your trade show displays, products and other material from your manufacturer to the trade show on time for display and sales in perfectly safe condition.
Go with the pros here at Mitchell'sNY and take advantage of our years of freight forwarding experience and professionalism. Here at Mitchell'sNY, we make sure to always leave our customers happy with their deliveries. When we forward your freight from your manufacturer to a trade show event, we make sure to stay in communication and keep you in the loop to make sure you're trade show runs smoothly and efficiently.
National Freight Forwarding From NYC
Once we've crated your items, or if you have other goods you need to ship around the nation, we can take care of that as well. Our network of specialized freight companies means we can organize shipment of a wide range of items in a fast and secure manner. We've spent years perfecting our freight forwarding process for our customers and becoming the top NYC freight forwarding provider.
Are your needs outside of NYC? We also offer national freight forwarding!
We can pick up your crated items or pack/crate/palletize them for safe handling
You can drop your items off at our NY loading dock (preferably with 24 hours' notice)
We will provide quotes for your goods, including all handling and transportation costs
Our team will weigh your shipment and prepare for shipping to any of the 50 states
If you want to ship outside the U.S., we can organize your freight forwarding internationally
Dedicated shipment so your items are put on a truck, not combined with any other items and sent straight to the destination you require
53', aire-ride trailers available for cross-country shipments
Air shipment available for overnight shipping
Sea shipment available upon request
We specialize in special events and trade show freight forwarding
Our safe, climate-controlled warehousing protects your freight until it is ready to ship. As a leading NYC freight forwarding company, Mitchell'sNY Logistics has the experience, knowledge, and contacts necessary to make short work of your freight forwarding. Popular with trade show and commercial customers, we can provide one-way or round-trip shipping, depending on your needs.
Contact our team today and tell us how we can help you with your custom crating and freight forwarding in New York City and your courier service for extra large items in Manhatten. One of our dedicated crating and freight-handling specialists will discuss your project with you and provide a detailed quote. We also offer white glove delivery for your valuable or fragile items. Let us know if you're in a rush and we'll do everything we can to get your valuable and important possessions crated, stored and/or shipped as necessary and provide you with the personalized service we've become known for here at Mitchell'sNY Logistics. We are proud to be a premier Freight Forwarder and Crating Provider in Manhattan and are ready to serve you today.