Cold Delivery & Warehousing
Whether you're a restaurant manager that needs a refrigerated truck delivery service in Manhattan, a business owner that needs a courier truck in NYC to deliver heavy or bulky items or a homeowner that requires moving services, get in touch with Mitchell'sNY logistics today.
Our fleet includes box trucks, refrigerated trucks, tractor trailers and other motor delivery services that assure your large, heavy or bulky item can get where it needs to go faster and more efficiently because over 76 years of local know-how means we understand New York City delivery better than any other refrigerated trucking companies. That's why Mitchell'sNY Logistics has been providing a wide range of delivery services for both local and national companies, plus homeowners who want prompt and reliable deliveries of groceries, newspapers, packages and more. Whether you need supply chain expertise to lower your overhead costs and improve the quality of service, you offer your customers, or you just want your groceries delivered on time, we offer refrigerated truck delivery in New York City to help you. Contact us today to learn more.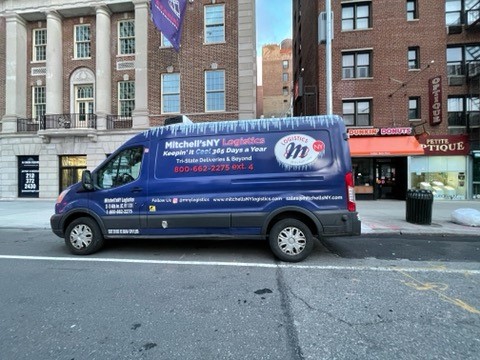 We Keep Your Perishables Cool
We offer refrigerated truck delivery throughout NYC for everything from dairy products and produce to biological tissue. If you need to transport a perishable item, whether it's to a hospital, a grocery store or a residential address, Mitchell'sNY Logistics can help. Our refrigerated trucks keep your valuable merchandise at a properly regulated temperature while en-route to destinations in NYC, the tri-state area and beyond. We regularly complete up to 750 deliveries a day, whether it's transporting a shipment from the airport to your warehouse, delivering groceries to a luxury condominium or moving your merchandise to an office building uptown.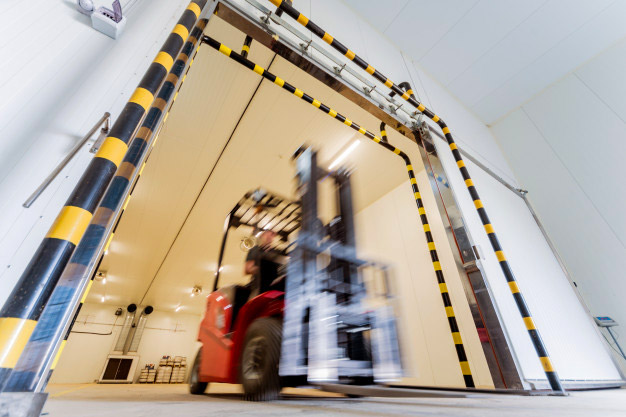 Refrigerated Warehousing Services Available
At Mitchell'sNY Logistics, we understand that businesses need secure climate-controlled warehousing. Inventory management that cuts down on overhead costs is also a must-have. And when delivery from your storage facility to your plant or customer must be accomplished expertly and on time, Mitchell'sNY Logistics has the facilities and personnel your business needs to get the job done right.
Mitchell'sNY Logistics offers more than just refrigerated truck delivery and large-item delivery in Manhattan. We also provide comprehensive supply chain management solutions, from last-mile logistics to delivery throughout the continental United States. From our 60,000-square foot warehouse in Long Island City, our staff can provide shipping, receiving, storing, packing, delivery and a wide range of other services. Outsourcing your warehousing to Mitchell'sNY Logistics not only saves you time and money, but it also gives you a single point of contact for dealing with any issues that arise.
Serving NYC for Over 75 Years
New Yorker who understands what it takes to manage logistics efficiently and effectively. For over 75 years, Mitchell'sNY Logistics has provided expanded truck delivery service in New York, including refrigerated trucking, as well as warehousing services. We have also been offering food and beverage delivery to New Yorkers since 1946. Through them, we are able to gain exclusive access to Manhattan's most prestigious addresses, ensuring perishable goods gets into the hands of your clients without hassle. For deliveries, you can rely on, trust Mitchell'sNY Logistics.