Mitchell'sNY, a family-owned and operated business, has been serving the New York City and tri-state area for decades by offering newspaper and magazine subscriptions along with food and beverage delivery services.
In 2008, our parent company branched out to offer full-service logistics services for both individuals and businesses in New York. Now, Mitchell'sNY Logistics is a Manhattan storage and warehouse company that can handle all your commercial warehousing needs. You can expect the same attention to detail and commitment to customer care that we have consistently delivered.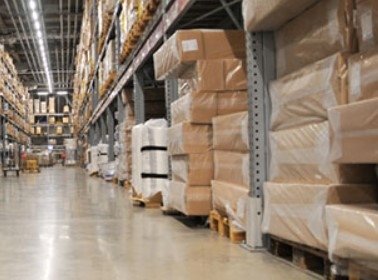 Commercial Warehousing in New York City
Many businesses may have access to warehouse management systems, but managing all these aspects yourself can often be time-consuming and more expensive than having a third-party handle it. That's why Mitchell'sNY offers commercial warehousing so that you can focus on other aspects of your business, such as marketing.
Throughout our years of offering logistics services, we have had the opportunity to work with and store many of the major lighting fixtures found at New York landmarks.
Regardless of what your business needs to store, we will work with you to deliver supply chain solutions. We can handle all your warehouse management needs ranging from cost-effective dry storage warehousing to shipping.
About Our Commerical Warehouse
Our industrial warehouse space for rent is conveniently situated in Long Island City. It is easily accessible from both the Queensboro Bridge and the Midtown Tunnel, which are both just a few minutes away. The commercial warehouse in New York City features over 60,000 square feet, perfect for storing everything from medical records to theatre props.
If needed, we can also provide receiving, packing, shipping and delivery services. Whatever your warehousing needs and goals might be, our professional team will help you achieve them.
Benefits of Mitchell'sNY Warehousing
Because of the extensive size of our Mitchell'sNY warehouse, you won't have any size restrictions for the merchandise you need to store. As a result, you'll get flexible storage options that we can personalize to fit your needs.
Another benefit of our warehouse is that our facilities use state-of-the-art technology. You will have an account manager working with you to answer any questions and help you manage operations.
Overall, we streamline the entire warehousing process for you to make it as efficient and effective as possible for your business,
Service You Can Count on Since 1946
Since 1946, our team of customer care representatives, delivery people, managers and warehouse personnel have been delivering warehousing and logistics services to the five boroughs of New York City, Westchester County and more. Our decade's worth of experience has shown us how to create a warehouse management system that works for each individual business. Contact us today to share more about your needs and future plans!
If you have any questions about our warehousing services, dry storage warehouse or how we can streamline and simplify your business's storage solutions, reach out to us to receive a free quote! We look forward to partnering with you and providing a spacious and affordable warehouse to store your merchandise.