From the time our business was founded in 1946, the team at Mitchell'sNY Logistics has been delivering reliable services to businesses located throughout NYC and beyond. Our team of customer care representatives, supervisors, couriers, messengers, warehouse personnel and logicians all work together to ensure your needs are taken care of in the most efficient manner possible.
We're proud of our years of experience and our local knowledge of the region. We know the best ways of navigating through the boroughs when making deliveries. Best of all, when you use Mitchell'sNY Logistics, you will always be informed of where your items are through real-time email updates and proof of delivery confirmations.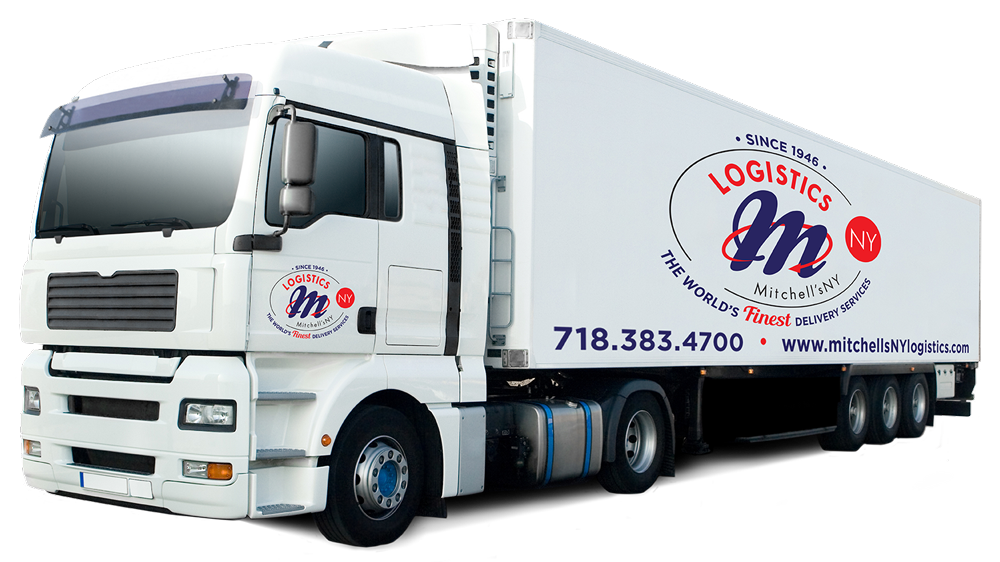 Differences Between Cross-Docking and Warehousing in Manhattan
While all businesses have the goal of getting their product to their customers in the most cost-effective and time-efficient manner possible, there are two different ways this can be done — through cross-docking or warehousing. There are several notable differences between these two processes.
With warehousing, goods are usually processed and sorted and then stored away until they are needed. For example, our 60,000-square-foot commercial warehouse space holds everything from medical records to lighting fixtures until they are needed.
Cross-docking, on the other hand, is more like a sorting center rather than a storage facility. The raw or finished goods quickly pass through a cross-dock terminal before they are distributed. This method of freight movement cuts down on a lot of material handling and instead gets the goods right to consumers.
What Kinds of Goods Can Be Cross-Docked?
Many different types of goods are frequently cross-docked, such as:
Perishable items
High-quality items
Pre-tagged products
Sample retail products
Pre-picked or pre-packaged orders
And more
Benefits of Cross-Docking in NYC
There are many benefits associated with choosing cross-docking instead of other options like warehousing. With cross-docking, your business will be able to:
Save space: Instead of having to keep inventory in a warehouse, your business can save on square footage.
Streamline shipping: With cross-docking, products go through a more efficient and streamlined process. This will save your business time and help create a seamless shipping process.
Optimized supply chain: Your customers will be able to receive their goods faster, which helps improve customer satisfaction and also helps optimize your business's supply chain.
Reduced costs: Your business will be able to experience an overall reduction in costs because you won't have to pay for extras like warehousing fees. This also contributes to your business being able to deliver more competitive rates.
Contact Mitchell'sNY Logistics for a Free Quote
Mitchell'sNY Logistics is one of the most experienced and efficient cross-docking companies in New York. We look forward to helping streamline your business's delivery process through our cross-docking services.
If you have any questions about the services that we offer throughout NYC and beyond, please don't hesitate to reach out. We are also more than happy to provide you with a free quote for our cross-docking services.