Electrician Deliveries and Warehousing
Whether the economy is booming or it has taken a downturn, electricians are always in demand. Because electricians are always needed by residents and businesses alike, electrical logistics in New York City is a top priority for the men and women who have the skills necessary to keep the lights on in the Big Apple.
Logistics for electricians isn't as simple as stowing electrical equipment in a storage facility and retrieving it when it's needed. Logistics in this industry involves many parts that are constantly moving. From storing equipment to delivering supplies where they're needed on time and much more, logistics for electricians is complex.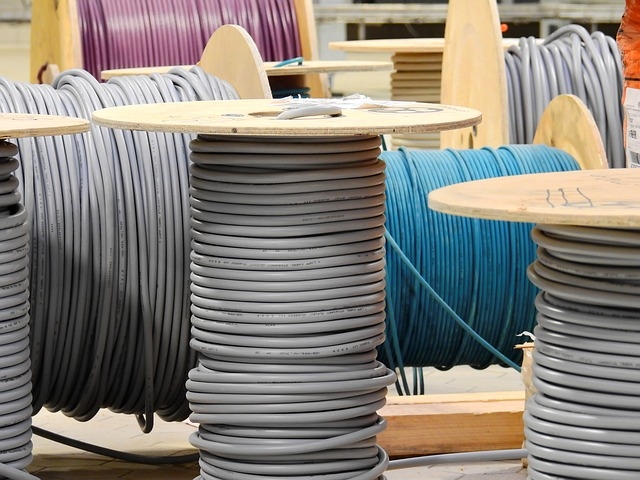 With more than 50 years of experience in logistics and 60,000 square feet of warehousing space, Mitchell'sNY Logistics has the experience and the physical space to provide warehousing for electrical contractors in NYC. Whether you need commercial storage for lighting fixtures in Manhattan, timed union deliveries, or electrical equipment deliveries in Manhattan or another NYC borough, we can handle all your logistics needs seamlessly.
It doesn't matter if you operate one of the city's light companies or you're an electrical contractor who consults on big commercial projects — our logistics experts will store and deliver everything you need to get the job done. We know you work with more than just light fixtures as an electrician. You work with large equipment, small tools and just about everything in between. No matter how big or small your equipment is or how much of it you have, we have room for it in our commercial storage facility.
When you choose Mitchell'sNY Logistics to manage your logistics, you'll benefit from union last-mile deliveries you can count on. You'll also enjoy competitive union pricing that simply can't be beat. We also offer custom Warehousing Managment Systems designed with the specific business in mind. Above all, you'll enjoy the peace of mind that only comes from knowing you've chosen a capable logistics partner that understands your industry and has the flexibility and experience to exceed your expectations at every turn.
Mitchell'sNY Logistics: Customer Service You Can Count On
As your logistics partner, we are here to support you and the work you do. That's why you'll never have to navigate your way through an automated system when you call us. Instead, you'll reach a live customer service representative every time you reach out to us. Just like we won't keep you waiting for a delivery, we won't keep you waiting for the customer service you need.
To learn more about our warehousing & logistics company, or our full inventory of services contact Mitchell'sNY Logistics today.