If your business needs efficient and cost-effective delivery services, Mitchell'sNY Logistics will not disappoint. Since 1946, our team of drivers, messengers and logicians has been serving businesses located all throughout the five boroughs and beyond.
Our team is intimately acquainted with the NYC area and knows how to expertly navigate it to get your items delivered on time. With our insider knowledge of the best routes in the city, you can be confident that your package will be expertly and efficiently delivered to its final destination.
Even with our large logistics and delivery services — such as liftgate delivery — we always offer a personal touch and regular updates so you are always kept informed.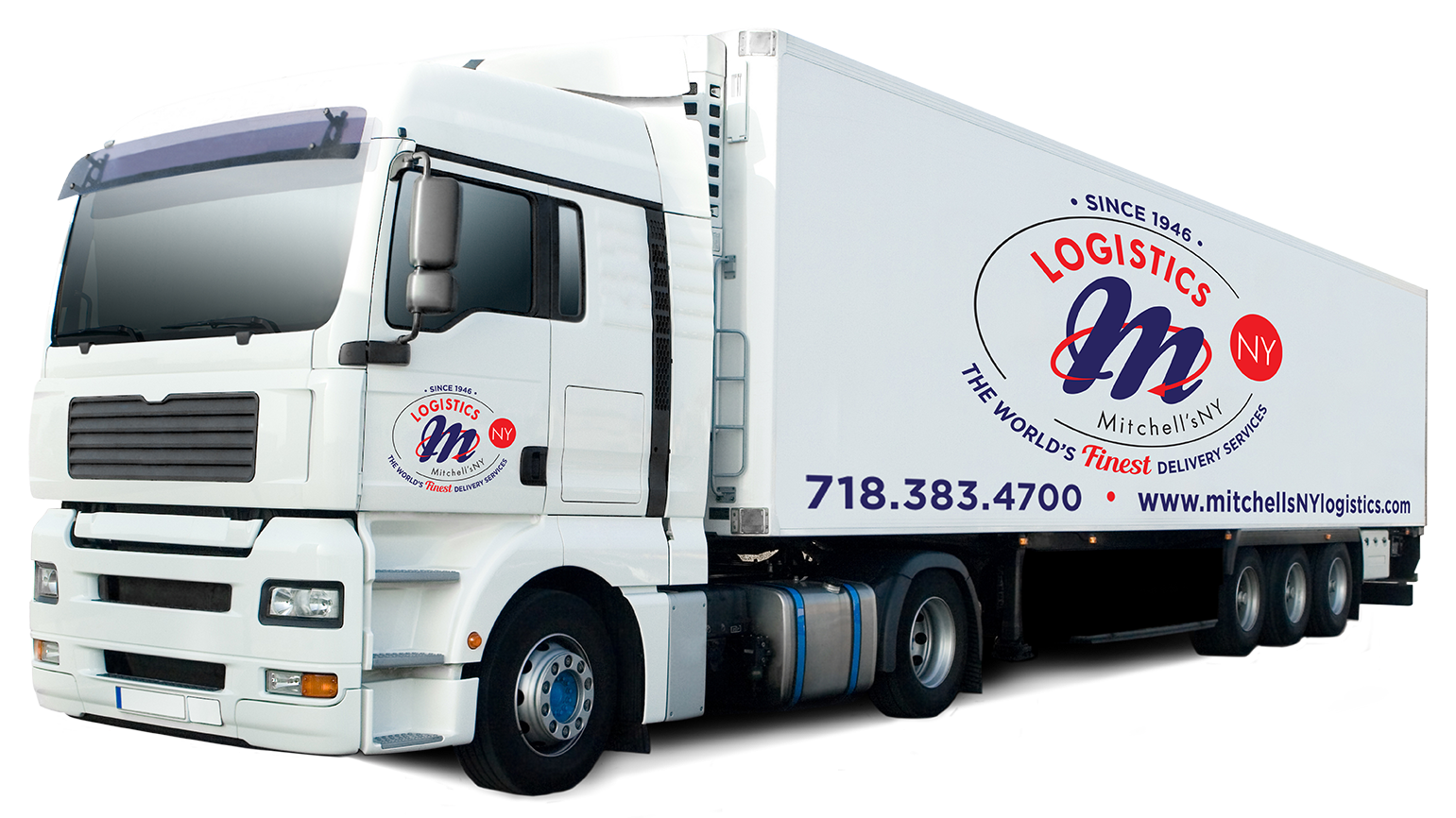 About Liftgate Delivery in NYC
Liftgate delivery is frequently used when businesses need to transport heavy packages and don't have enough manpower to get it safely off the truck. It is also used when essential equipment like forklifts or loading docks are not present at the final destination, which tends to be the case in residential or commercial areas.
Liftgates are metal platforms that are typically mounted on the back of a truck or trailer. They extend out and harness the power of pneumatic, hydraulic or mechanical mechanisms to securely raise and lower themselves and cargo. It can take heavy items from the trailer or truck's level all the way to ground level without the use of manpower. Instead, an operator simply controls the movement of the lift with an electric relay switch.
Using a Liftgate Delivery Service in Manhattan and Beyond
When transporting items throughout Manhattan and beyond, there are many reasons using a liftgate service is a good idea. Here are some of them:
Liftgates prevent injuries: Instead of having to worry about employees handling heavy items, equipment or machinery and getting injured in the process, a liftgate prevents that from occuring. Your business won't have to worry about onsite injuries like overextension or worse.
Liftgates seamlessly transport pallets and freestanding freight: Large items like palletized materials need either a loading dock or a forklift. With a liftgate, your business can load and unload these items and transport them where they need to go without additional assets.
Liftgates protect your products: Liftgates provide a secure way to move items on and off a trailer or truck. It offers reliable protection so you don't have to worry about items being damaged during handling.
Contact Mitchell'sNY Logistics for a Free Liftgate Delivery Quote
For all your liftgate delivery needs, contact one of the best liftgate trucking companies in New York City. With our many years of experience and local knowledge, our team will ensure your transportation and delivery process is as quick and easy as possible.
We look forward to the opportunity to help safely and securely transport your large items. Let us know if you have any questions about our services or if you would like to receive a free quote.