On-Demand Delivery Service
On-Demand Delivery Service in NYC
Mitchell'sNY Logistics has been serving consumers and businesses of all sizes throughout NYC and beyond since 1946. Throughout those years, we have come to understand the importance of consistently delivering services centered around convenience, cost-effectiveness and speed. One of the ways we help make daily life more convenient for those we serve is through our on-demand delivery services. Instead of having to subscribe to a service or wait days to receive a package you ordered, our on-demand delivery services ensure you get your package at a much faster rate. After you order your items, our delivery team will safely transport it to your destination as quickly as possible.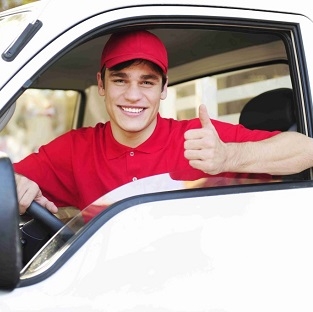 Benefits of On-Demand Delivery Service in NYC
On-demand deliveries in Manhattan and beyond have many benefits. Whether you need a last-minute item or you want to send a gift to a local, our service lets you enjoy:
Peace of mind and confidence: On-demand deliveries work well for items that are fragile or rare. Instead of risking items being mishandled or jostled around on a big truck, on-demand delivery ensures they are professionally handled by a member of our experienced delivery staff.
The ability to reach locals: With an on-demand delivery service, you can easily deliver goods to locals throughout the city. Our delivery team has local knowledge and understands how to effectively navigate the available routes. That means your package will get to where it needs to go in the most efficient way.
Greater levels of productivity: Due to the ease and speed of delivery, on-demand orders have the benefit of minimal downtime. You are able to make quick decisions and then have your items delivered in a timely fashion.
On-Demand Delivery Services We Offer
Three of the main on-demand delivery services we can provide to consumers or businesses include:
Our on-demand magazine delivery allows you to enjoy reading your favorite magazines without having to worry about ongoing subscriptions. Simply select your favorite publication and a member of our team will deliver it to you. We deliver to apartments, homes and hotels.
Just like with our magazine service, our on-demand newspaper delivery allows you to stay informed without having to deal with a long-term subscription. You don't have to go out searching for a paper in the city. Instead, we will deliver your one-time newspaper order to your home, hotel room or office.
3. On-Demand Refrigerated Deliveries NYC
If you have a sudden craving for something sweet or you simply enjoy having a bagel while reading the morning paper, then we can provide you with on-demand refrigerated deliveries. With this service, you can enjoy anything from beverages to bakery items. Our refrigerated trucks ensure your drinks and food stay cold and fresh while traveling to you.
Contact Mitchell'sNY Logistics for a Free Quote
Allow the team at Mitchell'sNY Logistics to take care of all your on-demand delivery needs. We have years of experience and local knowledge that we combine to offer our customers the most personal and reliable services. To learn more about how we can make your daily life more convenient, please feel free to reach out with any questions or request a free quote today.