Union Delivery Service & Warehousing
Union Delivery Service and Warehousing
Mitchell'sNY Logistics provides a variety of services for our customers. Our list of options includes timed union deliveries with the competitive union pricing our customers appreciate. Union drivers have a proven track record of doing their jobs well and we ensure they can continue to do that. You can  rely on us to make the accurate, timely drop-offs you need in the final stages of the delivery process.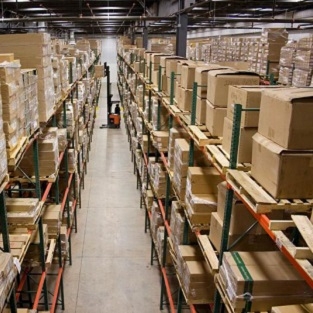 What We Do With Our Union Delivery Service
For more than 50 years, Mitchell'sNY Logistics has assisted our customers with their logistics issues. People trust us because we have a proven track record of using our union deliveries to keep them satisfied. We can take on all of your logistics needs, including providing union last-mile deliveries.
Whether your business is big or small, we take care of your product and ensure it gets to its destination promptly. By using union drivers to make your deliveries, we support a group of loyal, reliable workers. You can feel good about choosing a business that provides drivers with the sort of fair pay and benefits they deserve.
We offer union last-mile deliveries to get your merchandise where it needs to go, from the warehouse to its final destination. When you choose Mitchell'sNY Logistics, you'll also receive competitive union pricing that other logistics operations in the New York area just can't match. Our breadth and depth of work allow us to provide the most cost-effective options to our customers. You know you can depend on our services, which are tailored to your products and industry. Other reasons to choose Mitchell'sNY Logistics include our:
Experience: We've partnered with companies in many industries and learned how to best operate in specific situations along the way.
Skill: Our knowledge and experience help us to support your company's unique needs.
Reputation: We've earned the trust and respect of the many businesses that have worked with us over the years
Enjoy Our Outstanding Customer Care With Your Union Delivery Service
Union drivers have the know-how to get your items delivered on time and in good condition. When you couple that with our outstanding customer service, you'll find a winning combination. Mitchell'sNY Logistics values your business, and we strive to pay attention to every detail to ensure you're happy with the outcome of your delivery as well as the services we provided before it.
Be sure to ask us about tailoring a plan that is specific to your requirements. We customize our options for our customers because we understand everyone's needs are different. Plus, we get to know the people we work with. When you call our office, you can ask for someone you've spoken with before, and you'll get through to them easily.
Contact Mitchell'sNY Logistics Today
If you want to work with the most reliable delivery service out there, count on union drivers from Mitchell'sNY Logistics. Contact us today for more information.