Time Services & Facility Management
Time Services and Facility Management
In today's economy, more and more companies are looking for efficiencies wherever they can be found. Outsourcing your messaging and facility management to Mitchell'sNY Logistics is an easy way to reign in monthly expenses and streamline your operations without a large investment in additional staff or resources. Mitchell'sNY Logistics specializes in a wide range of courier, logistics and warehousing services for businesses in the NYC Metro area and beyond. To find out more about what our team can do for you, contact our office directly today!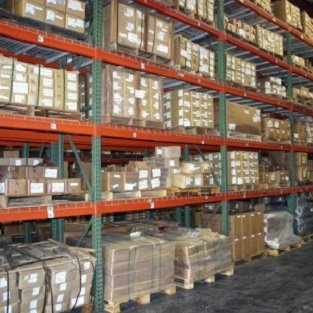 New York City is known as one of the fastest-paced business environments in the world. When you have a document or package that needs to get across town fast, make Mitchell'sNY Logistics your first call. Our team of messengers and drivers are available by the day or the hour. In a typical day, we'll handle up to 750 on-demand deliveries throughout NYC. We offer one of the highest on-time performance ratios in the city, and we provide instant proof-of-delivery emails that let you know your package has arrived — when and where it should have.
In addition to our courier services, we can also provide in-house mailroom support to streamline your business's communications. Instead of hiring staff and investing in the latest processing equipment, you can lower your overhead by outsourcing your order fulfillment, messenger service, and other services to Mitchell'sNY Logistics. Since the early 1960s, our team has been helping NYC businesses communicate more effectively. Let us simplify your workflow, save you money and give you the tools to provide better overall service for your clients and stakeholders.
About Mitchell'sNY Logistics
Since our first home delivery customer ordered newspapers in 1946, it has always been the Mitchell'sNY goal to provide reliable service to our busy customers. In an effort to optimize our daytime delivery operation, Mitchell'sNY merged with Datamovers in 2002. Datamovers, a courier, messenger and trucking company had become a dominant force in the industry, from the time it opened its doors in 1960. This new division now known as Mitchell'sNY Logistics, primarily services the tri-state area by picking up and delivering over one thousand packages per day. An average day for our highly skilled messenger team may include, picking up pallets of linens from the airport, picking up and delivering important legal documents in Manhattan, moving solar panels from Manhattan to Pennsylvania and delivering a pound of coffee and pastries to a family on the Westside. As always, we strive to make your life as simple as possible by providing real-time proof of delivery email confirmations, so that you can rest assured your deliveries have been made quickly and professionally.
In 2008, we diversified our business once more in order to provide even more services to our customers. Mitchell'sNY Logistics now offers warehousing and full service logistics, for individuals as well as businesses. With over 60,000sq ft of commercial warehousing space located in Long Island City (minutes from the Queensboro Bridge and Midtown Tunnel), we are able to store everything from pallets of lighting fixtures, to medical records, to props for local Broadway theatres. Our full service logistics company offers storage, pick and pack fulfillment as well as time service and facility management.
Our professional and highly trained Mitchell'sNY Logistics team fields thousands of calls per day for on-demand deliveries. Our incredible team including supervisors, customer care representatives, couriers/messengers and warehouse personnel will do whatever it takes to get the job done properly and most efficiently. We know how busy your life can be, allow us to prove to you how we can help streamline your needs and make your life a little bit simpler.