Logistics is the management of the flow of things between a point of origin and a point of consumption. Such resources include food, equipment, materials, animals, and liquids, in addition to data. Logistics integrates transportation, production, inventory, warehousing, security, material handling, information flow, packaging, warehousing, and even security.
Outbound Logistics is the process related to the storage and movement of a final product as well as the information flowing from the production facility to the end-user. The term "last mile" is the last leg of this process, as goods are sent out from a transportation hub to the final destination. It's often the least efficient leg of the supply chain, contributing to as much as 28% of the total transportation cost.
Last Mile Delivery Challenges: The "Last-Mile Problem"
The disproportionate expense of the last mile contributes to what's known as the "last-mile problem." This is because of the difficulty of reaching end users, especially in busy urban areas where retail stores, businesses, and restaurants present congestion and safety concerns. This can translate to higher fuel costs due to the amount of time spent driving around making deliveries. Since business-to-consumer deliveries often involve one package per stop, as compared to large volumes for business-to-business deliveries, the problem is compounded on the consumer level.
With the increased number of online sales, the "last-mile problem" has become even more challenging. There are more home deliveries, but most deliveries are made when consumers aren't at home. If deliveries require signatures or cannot be left unattended, this requires another delivery. Unattended deliveries pose a number of risks for parcels, including exposure to harsh weather and the risk of theft by "porch pirates."
The last-mile is expensive not only because of failed deliveries but because of the likelihood of returns and half-empty delivery vehicles, as well as the high cost of driving vans and trucks.
Last Mile Delivery Issues
The "last-mile problem" can be addressed by streamlining the delivery process. However, there are a number of issues to consider when attempting to optimize a more cost-effective last-mile strategy. Problems with last-mile delivery include the following:
Insufficient facilities: Last-mile distribution centers (DCs) may have anywhere between 8 and 12 facilities, whereas traditional delivery networks may only have three to five facilities. Having more facilities increases the proximity to consumers, improves delivery speed, and saves money. An insufficient number of transportation facilities will increase travel time.
Distance: The location of last-mile distribution centers is critical. Such facilities should be located where a company's customers are found. If the customers are all over the country, it's wise to consider the population centers on the Northeast and Eastern seaboards, which is where the highest concentration of home-delivery customers are located. A company that doesn't choose its distribution centers wisely will still incur considerable expense and delay during the last mile.
Time: It's still reasonable to expect deliveries to take time since distribution centers are located in industrial areas, not residential areas. The time it takes to make these deliveries is called stem time. However, if deliveries are taking more than 45 minutes, it means there's a need for more distribution centers, or distribution centers closer to customers. If deliveries take too long, then there's a loss of productivity. Shorter deliveries, however, offer opportunities to deliver more goods within the same time frame.
Traffic: Traffic conditions may not be a factor in rural parts of the country, but a five-mile trip in a busy city can take time. In more congested areas, companies will need to consider more than just distance. If there aren't additional distribution centers, there will need to be more efficient means of transportation to prevent delays.
Consumer Expectations
With customer relationships so crucial, "last-mile" deliveries become a crucial part of the supply chain. Enough unhappy consumers can have a very negative impact on online retailers and their parcel delivery companies. Timely delivery contributes the most to a satisfactory delivery experience, followed by reliability and helpful communication.
A Voxware survey involving 600 consumers examined delivery expectations when purchasing online. According to the survey, 62% of respondents were less likely to shop with a retailer if an item wasn't delivered within two days of the date promised. 68% of respondents said their expectations for on-time delivery were higher during the holiday shopping season. The survey also revealed that 43% of respondents expected delivery within three to four days, while another 40% expected delivery within five to six days. 42% of respondents still expected holiday gifts purchased online to be delivered within five to six days.
Voxware concluded that many consumers would abandon shopping with a retailer online and in the store with just one error or delay. 59% of respondents stated they'd abandon shopping with a retailer altogether if they received two to three incorrect deliveries. 55% of respondents would discontinue shopping from a retailer after two to three late deliveries. With consumer expectations increasing along with the increase in online shopping, efficient, timely, and accurate delivery are more crucial than ever.
Retailers that have not considered how to optimize the supply chain will have trouble keeping up with increased demand and higher expectations. Outdated distribution center infrastructure can make it difficult to streamline operations. Inefficiencies impacting order selection, in particular, can make it very difficult to ensure timely and accurate customer fulfillment.
Companies that don't understand the unique challenges of local delivery are going to find it extremely difficult to provide the high level of service customers expect. Although there were over 4,000 local carriers and couriers in North America in 2014, few of them operated at a national or regional level.

It's a fragmented market that gives companies little control over local delivery options, which, in turn, impacts the service and cost as well as the end-quality experience. If using third-party couriers or drivers, companies may have even less influence over quality delivery.
Third-Party Services
With so many challenges to navigate, many companies turn to third-party services specializing in streamlined approaches to the "last-mile problem." Third-party logistics (3PL) service providers offer a number of advantages for companies. Such advantages include the following:
All-in-one solutions: 3PL offers all-in-one solutions for assembly, packaging, distribution, and warehousing.
Network-based platform: Network-based solutions offer a single connection to a large network comprising thousands of couriers and drivers. This is a huge benefit in a fragmented market. A 3PL network helps coordinate each step in the supply chain in the most efficient, cost-effective way.
Cost savings: By partnering with a 3PL provider, a company can avoid the expense of warehouse space, transportation, staff, and technology. The experience of a 3PL can also guard against costly mistakes.
Expertise: 3PLs keep updated on the latest technology updates, using software for reporting, inventory management, and increased visibility.
Scalability: Using a 3PL provider enables companies to scale logistics to meet changing needs — utilizing increased space and transportation only when needed.
Strategic distribution: 3PLs offer strategic warehouses for the quick delivery of goods, as well as the resources to support growth into new markets.
"Customer relationship management": Effective management of customer satisfaction requires quality metrics. This involves service metrics that provide information on whether deliveries are on time, in addition to customer feedback and even damage claims.
Easy-to-use courier tools: Ordinarily, merchandise is less visible to shippers once handed over to couriers. However, if it's easier for couriers to communicate with shipper clients, it'll be easier for everyone to evaluate the end-customer experience. Easy-to-learn tools will help manage the delivery process.
Continued optimization: 3PL providers often use some of the most efficient and cost-effective approaches to logistics. Sophisticated software can eliminate efficiencies, reduce wait times, maximize profits and ensure continuous improvements.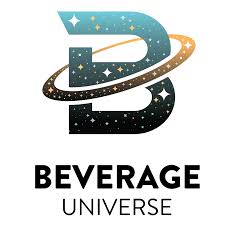 Using a 3PL provider lends resources and knowledge to help companies maximize profitability. Large retailers with sufficient knowledge and resources, on the other hand, don't have to rely on third-party service providers.
However, large retailers often provide omnichannel fulfillment, which involves providing customers with a variety of delivery options such as same-day delivery, in-store pick-up, and ship-from-store options. Encouraging customers to pick up packages from stores, with the use of incentives and discounts, can help share the cost of delivering an item with the consumer.
Improved technology has made same-day shipping and delivery a feasible way to improve customer satisfaction and increase sales. Online providers like Amazon, eBay, Google, Nordstrom, and Walmart all offer same-day services, and they can do so while keeping services affordable.
Freight Management Strategies
In the U.S., little has been done on the government level to address the problems faced by deliveries to businesses and residents within urban areas. Existing programs merely address building codes and parking policies.
There are still a number of ways that municipalities can address the "last-mile problem," such as:
Labeling and certification: Ultra-quiet vehicles might be given more latitude to make deliveries at night.
Traffic and parking: Local strategies that manage rather than restrict local freight tend to be most effective. In San Francisco, the SFpark program increases turnover at curbside parking spaces, such as yellow zones reserved for commercial loading.
Land-use planning: Local jurisdictions can set guidelines for incorporating freight deliveries into new developments by setting requirements for the design of loading docks and for the establishment of loading zones.
Consolidation schemes: Consolidation can even avoid the last mile by combining pick-ups and deliveries. Drop-off/pick-up boxes, for example, avoid the need for home deliveries.
Off-hours deliveries: Jurisdictions can shift truck activity from peak traffic periods to off-hours. This does require freight providers and receivers to coordinate delivery times and make changes to the rest of the supply chain. Incompatible local regulations regarding off-peak deliveries can complicate this process even further.
Since trucks are the most common freight carriers in urban areas (contributing to noise, air pollution, and congestion), companies should consider working with municipalities to minimize the negative impact on the congestion and pollution while reducing the cost of the last-mile.
Last-Mile Delivery and Logistics Solutions
As online sales and home deliveries increase, so will the challenges faced by last-mile logistics. Companies are turning increasingly to innovative approaches and technology to help improve efficiency and delivery hit rate. Some of these innovations include the following:
Visibility: Tracking technology permits everyone involved in the process, company and customer alike, to obtain updates concerning the delivery. Real-time visibility also helps maintain control over quality and improves cross-docking performance.
Optimization techniques: Route optimization tools review existing deliveries and advise operators on how to maximize response time when volumes change, ensuring execution matches planning. Route and scheduling optimization can reduce delivery mileage by as much as 5 to 15%.

An optimization engine can be used to assign orders to routes to complete the most stops in the least amount of time, taking into consideration traffic conditions, local regulations, delivery windows, and vehicle type. Since engines run on a server or cloud solution, high-performance calculations can be performed and transferred to the driver's handheld device.
This optimization process not only reduces mileage but also enables reliable estimates of arrival times which can be communicated to the end-user. In the event a package can't be delivered, an optimization engine can easily reschedule delivery for another time or day.
Route planning enables a company to make the most efficient use of resources and to determine the most economical delivery routes. Logistics operations without route optimization will cause drivers to spend more time on the road, incurring fuel and other overhead costs.
Improved customer communication: By providing more accurate delivery times, technology has been able to improve the company's relationship with the customer. When a customer requests a revision to the delivery schedule (e.g. an inability to accept the package at the arranged time), a company can make the necessary changes and inform the driver. Geofences, for example, can warn customers of an impending delivery, making sure a customer is home to sign for the delivery.
3PL software: Using 3PL visibility solutions will improve access to delivery details and processes. 3PL visibility solutions provide a single point of access to help manage complex logistics networks and improve customer service.
Automatic pick-ups and drop-offs: A network of pick-up and drop-off points can help minimize the problem of failed deliveries.
Consolidated deliveries: Urban/smart city logistics help reduce the number of empty vehicles in urban areas. A consolidation center outside the city center might only allow fully-loaded vehicles to complete last-mile deliveries.
Vehicle alternatives: Congestion and cost can be minimized through the use of alternative transportation such as bicycle sharing, car sharing, pod cars, and motorized shoes. The traditional reliance on vans for final-mile delivery can itself contribute to the congestion that makes final-mile delivery so time-consuming.
Parcel lockers: With parcel locker stations near shopping centers, couriers can place packages in lockers, and then provide customers with a unique key needed to access the locker.
Drones: Although critics have considerable concerns about using unmanned aircraft in congested, urban settings, the future of drones is still a promising one. It would make it possible to avoid traffic and spend less making deliveries. Drones may be easier to implement in rural areas where there are fewer concerns about the dangers of unmanned aircraft. The future of drones, however, may depend on the FAA and local municipalities, but economic benefits may be sufficient to push for rules that keep everyone happy.

With global e-commerce orders likely to continue growing, companies can only manage increasing demand by successfully tackling the logistic challenges of the last mile. The rapid pace of logistics innovation should help companies address last-mile delivery challenges.
Contact Mitchell'sNY Logistics
Mitchell'sNY Logistics is a full-service logistics company that picks up and delivers over a thousand packages a day in the tri-state area. With over 45,000 square feet of commercial warehouse space, Mitchell'sNY Logistics also offers warehousing in addition to facility management and pick and pack management. With a highly-trained team of couriers, supervisors, customer care representatives, and warehouse personnel, Mitchell'sNY Logistics can offer streamlined solutions to many complex logistics needs.
Mitchell'sNY Logistics can also handle your time-sensitive deliveries at any time during the year, offering prompt pickups and deliveries of any size. To find out more about our competitive rates, please contact us for a quote.