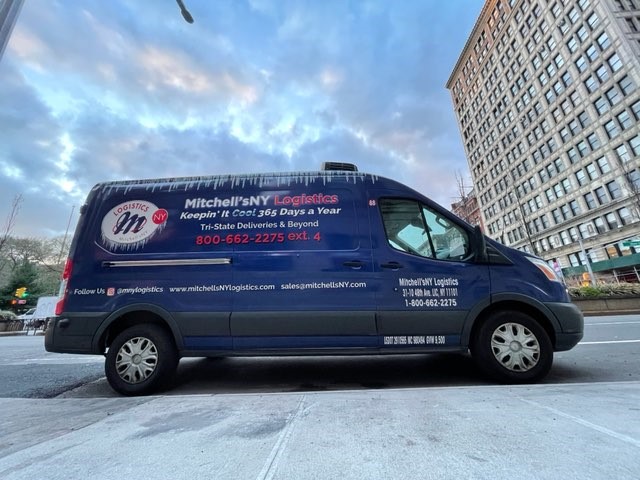 Medicine is essential for our livelihood, and the availability of medication at the right moment is vital. From the factory to the final destination, a pharma product's integrity and quality must be maintained.
Transporting pharmaceutical products requires particular expertise to deliver them safely. In many cases, pharmaceuticals are delicate, and delivery must be timely. Additionally, pharmaceuticals also can be expensive. As such, they require special precautions during shipping and delivery.
Pharmaceuticals are big business. According to Pharmaceuticals Global Market Report, 2021: COVID-19 Impact and Recovery to 2030, the global pharmaceuticals market is predicted to grow from $1228.45 billion in 2020 to $1250.24 billion in 2021. By 2023, the global pharmaceuticals market is expected to exceed $1.5 trillion. 
Shipping pharmaceuticals are a big business, too. Supply chain managers must prepare to handle the demand for the transportation of drugs. The most critical components of safe pharmaceutical transport are basic:  
Proper hygiene

Security

Temperature control

Recordkeeping
Transportation Regulations for Pharmaceuticals
Delivery is an integral part of shipping pharmaceuticals to ensure the product's safety and efficiently transport the medications to their final destination. Both the pharmaceutical and shipping industries work under tight regulations, so knowing the rules for delivering pharmaceuticals is imperative.
Ensuring medicines get to where they are needed requires a complex transportation effort — not to mention, lives can be at stake if anything goes less than perfect. As a result, medical shipments are governed by a unique set of rules. To protect patients from unsafe pharmaceutical products, the WHO maintains it is critical that "no weak link exists in the supply chain" and that transportation and storage — from airport to pharmacies, hospitals, or warehouse facilities — need to demonstrate a sure-fire series of steps.
Since shipping can be so complex, regulations are important factors to keep in mind. Ignoring regulations can be detrimental to the flow of your supply chain.
Rules for shipping pharmaceuticals apply when manufacturing begins and throughout the supply chain. The Food and Drug Administration (FDA) and the Current Good Manufacturing Practices (CGMP) developed guidelines for pharmaceuticals to set specific standards for manufacturing, storing, and distributing.
Standardized vehicle equipment is requisite when shipping this form of freight. For products transported by road, each truck must have temperature control and security measures in place. Routine cleaning of the trailer is required to prevent cross-contamination of different products.
Another regulation crucial in pharmaceutical transportation is keeping everything on record. Transportation records and documentation must be stored for all involved parties.
Cold Chain Maintenance
Roughly 70% of medications need to be climate-controlled, so climate-controlled trucks are necessary when shipping pharmaceuticals. The refrigeration unit keeps freight at the proper temperature and provides insulation, so products stay protected from outside elements.
Proper product packaging is essential. Choosing the appropriate level of temperature-controlled packaging that best fits the shipment helps protect pharmaceutical products even more. Using insulated containers to prepare freight for transit can also help protect against heat, light, and moisture exposure.
Temperature fluctuation as little as two degrees can damage a pharmaceutical product. Having the vehicle inspected regularly and serviced helps ensure there is no temperature variation during transport. The key to cold chain logistics is to be proactive so that freight remains as intact as possible.
Ship Pharmaceuticals in NYC and the Tri-State Area with Mitchell'sNY Logistics
Since 1946, Mitchell'sNY Logistics has provided reliable frozen delivery services for our customers in New York City and beyond. We are the only refrigerated 3rd party logistics company in NYC to offer delivery and warehousing (dry storage) of needles, syringes, bandages, etc., and delivery of products requiring temperature control — refrigeration or freezing. Our competitors offer only dry delivery services. 
We transport your pharmaceutical products in our fleet of reefer trucks and guarantee they will be temperature controlled up to 65° F. Your pharmaceuticals will always remain within the correct temperature range with our state-of-the-art technology for scheduling, tracking, and proof of delivery from their origin to their final destination.
Our team is intimately familiar with the tri-state area and the most efficient driving routes, enabling you to reduce pharmaceutical shipping costs and ensure on-time delivery. Whether you need your pharmaceutical goods shipped early morning, late evening, or even on the weekend, our team will deliver your goods on your terms.
Let the experienced team at Mitchell'sNY Logistics protect the health and safety of your customers by handling all your pharmaceutical delivery needs. Contact us today for a free quote and to learn more about how we can serve you.